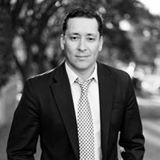 Credit 360 Consulting
512-827-9969 x 402
www.credit360consulting.com
Contact: Cuco Heredia
cuco@credit360consulting.com



Credit 360 Consulting

Credit 360 Consulting provides credit repair services that are FTC and CROA compliant. We are one of the fastest growing credit repair companies in Texas and have established local offices in San Antonio and Austin. Ours is a results driven system, solely dedicated to provide exceptional credit repair services to each and every client that comes to us for assistance.
Refugio "Cuco" Heredia
Regional Sales Manager
Credit 360 Consulting
3409 Executive Center Dr
Suite 125
Austin TX 78731
O: 512-827-9969 x 402
F: 512.590.7115
Please tell Cuco, That Cary Beach Sent you for a Free StarBucks gift CARD
---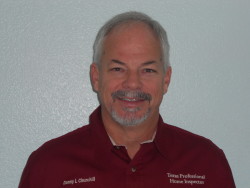 Danny L. Churchill Inspector
512-906-9872
dannylchurchill.com
Contact: Danny Churchill
Danny@dannychurchill.com


My name is Danny Churchill, I was trained by the American Home Inspectors Training Institute. Much of my hands on training was under J.D. Fuller of East Texas Home Inspection Service.
Please tell Danny, That Cary Beach Sent you for a Free StarBucks gift CARD
---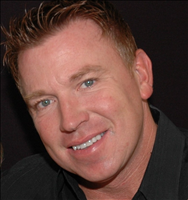 Georgetown Mortgage
512-431-2023
www.dougbrownmortgage.com/home.html
Contact: Doug Brown
doug.brown@georgetownmtg.com


Welcome to your one stop source for Mortgage information!

The Doug Brown Team at Georgetown Mortgage are committed to providing clients with the highest quality home loans combined with some of the lowest mortgage rates available in all of Texas. Whether you are first time home buyer, purchasing your dream home, refinancing an outstanding loan, or consolidating debt, our highly experienced team of mortgage professionals can help make your dreams come true.
Here at Georgetown Mortgage, we have over 30 years of experience in serving mortgage borrowers. Our ultimate goal is to create lasting relationships with each of our clients so that we may continue providing excellent service for many years to come.
We specialize in the following Texas Mortgage Loans:

Doug Brown

Res Mtg Loan Originator, NMLS# 298967

Construction Lending Specialist

Georgetown Mortgage

Branch NMLS# 285739

4819 Williams Dr, Georgetown TX 78633

Cell 512-431-2023
O. 512-930-7283 (RATE) x317
Fax 512-943-8041
Please tell Doug, That Cary Beach Sent you for a Free StarBucks gift CARD
---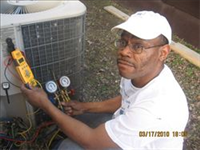 Marks Air Condition and Heat
512-496-8216
www.marksairandheat.com
Contact: Mark Smith
marksair64@yahoo.com

Marks Air Conditioning and Heat

Our company install and repair units of all make and models. We specialize in installing high energy efficient units with very competitive prices that rival all other companies.
Our company is based on the belief that our customers' needs are of the utmost importance.We have a reputation of responding quickly to our customer's needs and restoring them back to comfort.
Our entire team is committed to meeting those needs. As a result, a high percentage of our business is from repeat customers, referrals, and word of mouth.
We welcome the opportunity to earn your trust and deliver you the best service in the industry. We are a certified DBE, MBE and HUB enterprise.
Location:
Austin, Tx 78724
Phone: (512) 496-8216
Fax: (512) 928-0643

Hours:
Mon - Fri: 9AM - 5PM
Sat: 12PM - 5PM
Sun: Closed
Please tell Mark, That Cary Beach Sent you for a Free StarBucks gift CARD
---


MidAmerica Mortgage Co. NMLS #150009
512-750-1468
thorne.lenderama.com/loan-applications/apply-online
Contact: Tom C. Horne
Tom@HorneMortgage.com

It is my pleasure to help my clients and their families and friends with all their financing needs. First time buyers, second home purchases, or to refinancing I am here to guide you and be Your "Go To" Mortgage Resource.

Thomas C. Horne-MBA
Mortgage Consultant / Horne Mortgage Team
MyAustinTexasLender.com

Tom@HorneMortgage.com
MidAmerica Mortgage Inc. NMLS #150009
12001 W. Parmer Lane Suite 250
Cedar Park, TX 78613
512-750-1468-Cell
512-458-3343-Office
512-727-5866-Fax
NMLS#243744
Please tell Tom That Cary Beach Sent you for a Free StarBucks gift CARD
---


Prime Lending
512-716-3505 ,
www.mortgagesbymarkhoffman.com
Contact: Mark Hoffman
MHoffman@PrimeLending.com


Mark Hoffman, Sr. Loan Officer

Mark Hoffman provides expert guidance to clients throughout the United States. Mark works hard to build lifelong customer relationships, assisting you and your family through this mortgage and your next.

"Having been involved in so many facets in the real estate industry, has prepared me to lead my clients through the lending process and beyond."

Mark is committed to building strong, lasting, lifelong relationships with everyone he meets. If you have a question about your mortgage loan or refinance, Mark would appreciate the opportunity to assist. You can reach him at (512) 716-3505.

Please tell Mark, That Cary Beach Sent you for a Free StarBucks gift CARD
---


Willow Bend Mortgage
(512) 785-1608
http://nbaier.wbm.com/Default.aspx
Contact: Nancy Baier
nbaier@wbm.com


We look forward to putting our mortgage services to work for you!

We offer the best mortgage tools available on the Internet - easy, convenient, online shopping for the best loan programs and most current rates available, together with the assistance of an experienced live loan officer to guide you through the often difficult and confusing process of choosing and getting the exact loan to meet your specific needs.

Nancy Baier
Residential Mortgage
Loan Originator
RMLO# 283212
Please tell Nancy, That Cary Beach Sent you for a Free StarBucks gift CARD
---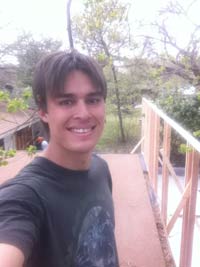 Ben Hernaez
General Contractor/Owner:
Mobile : 1-805-451-1141
Ben@HernaezConstruction.com
http://www.hernaezconstruction.com/
• Locally owned and operated in Austin, Texas.
• Providing quality solutions for residential and commercial construction projects.
• Professionalism, responsibility and reliability are very important to us and reflect in our many satisfied clients.
• Specializing in new construction, remodels, additions and make-ready projects.
We have the tools and man power to complete your job
on time and within budget.

---


Greg Hart
Hart Insurance Agency
Farmers Insurance Group
1315 Sam Bass Cir Suite B4
Round Rock, TX 78681
Business: 512-331-5610
Cell: 512-797-5996
Fax: 1-888-424-6097
www.farmersagent.com/ghart
www.facebook.com/hartinsuranceagency
Please tell Greg, That Cary Beach Sent you for a Free StarBucks gift CARD